Houston, Texas - Prepaid Electric Rates

Introducing Our Houston Prepay Electricity Plans: Choose from 6-Month or 12-Month Options
In the Houston Area, we provide convenient and budget-friendly prepay electricity plans that cater to your needs. With the current economic challenges, many Texans are experiencing a decline in their credit scores due to unexpected job and health-related situations. Consequently, electric companies demand substantial upfront deposits to activate power supply. However, we have a solution that allows you to swiftly illuminate your home without the burden of paying exorbitant deposit fees.
For over 20 years, Prepay Lights has been a trusted name in Texas, offering reliable electricity services. Our Houston Prepay Electricity plans empower you to regain control over your energy consumption and expenses. By choosing our services, you can enjoy the following benefits:
No upfront deposit required: Say goodbye to paying hundreds of dollars in deposits. With our prepay plans, you can get your lights turned on quickly without any hefty upfront fees.

Flexibility of choice: We offer both 6-month and 12-month plans, allowing you to select the duration that suits your requirements. Whether you prefer short-term flexibility or long-term stability, we have you covered.

Tailored for the Houston Area: Our plans are specifically designed to meet the energy needs of residents in the Houston Area. You can rely on our expertise in providing electricity services that are optimized for your locality.
At Prepay Lights, we understand the importance of reliable and affordable electricity, especially during challenging times. Let us assist you in illuminating your home while helping you rebuild your credit. Choose our Houston Prepay Electricity plans today and experience seamless power activation without the financial strain of upfront deposits.
No Credit Check, No ID.
No Deposit.
$40 Connection Balance to Start!
Everyone is Approved!
 Same Day Service in  1 to 3 Hours.
Daily Account Updates by Text.
Automatic Billing
 Make Cash payments at Ace Cash Express, Walmart,  CVS, 7 Eleven or all Money Gram locations.
 US Based Phone Customer Service.
Prepaid Electricity Fixed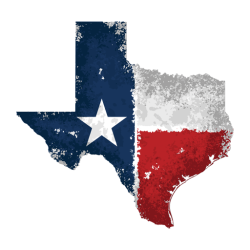 Prepaid Electricity Fixed
Houston Prepaid Electric Rate Guide
Houston Prepaid Electric rates are for comparison purposes only and are subject to change without notice. Customer pricing will be final only after signing an electric provider's service agreement. Not all of the cities in our service areas have prepaid electric choice and our pricing is based on area rates.
The average price per kWh is displayed for each of our retail electric providers and is based on 2,000 kWh per month usage. It is inclusive of fixed and variable local charges. The price disclosed for each retail electric provider is an example based on average usage patterns. Your actual average price for electric service will vary according to your actual electricity usage.
All Houston Prepaid of the rates are gathered from the "Electricity Facts Label" of each retail electric provider. Please note that electricity service offers can be fixed or variable and that a variable rate may change throughout your contract. A fixed rate, however, is guaranteed for the term of a contract.